MTS AI's computer vision unit has come up with a cover image generation system for KION Online Cinema content.
Why did KION need an AI assistant to create posters?
KION Online Cinema offers its audience a great variety of content with more than 13 thousand movies, TV series and cartoons, some of which were produced by KION. Its editors used to spend extensive resources picking an upbeat and catchy poster for each video. They had to spend hours going through tons of content and making screenshots at the right moment, which sometimes takes more than one try.
All the while, dazzling cover images for movies and TV series are heavily sought after as never before. They help users navigate through diverse content and choose precisely what they want to watch.
To spare their staff of this routine work, KION Online Cinema came to MTS AI with a proposal to build an AI-based system to pick posters for movies and TV series. MTS AI's computer vision unit found just the right solution for the task in hand.
How does AI generate and examine movie posters?
To create a good poster, developers have trained the AI system to pick snapshots based on several attributes. The first group of attributes includes aesthetic criteria. These are used to make sure that the frame meets composition rules, that there are no closed eyes in the shot, and so on.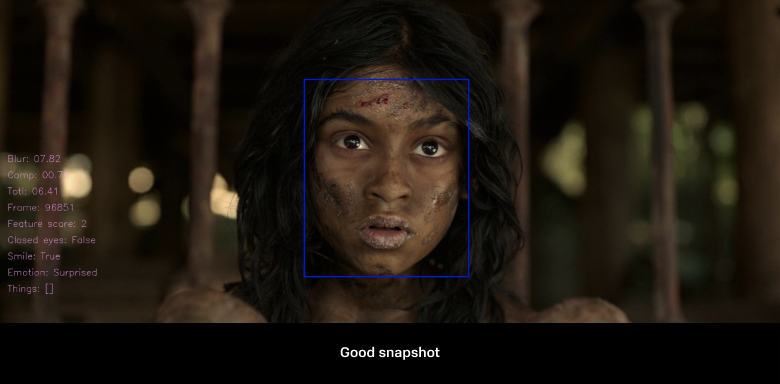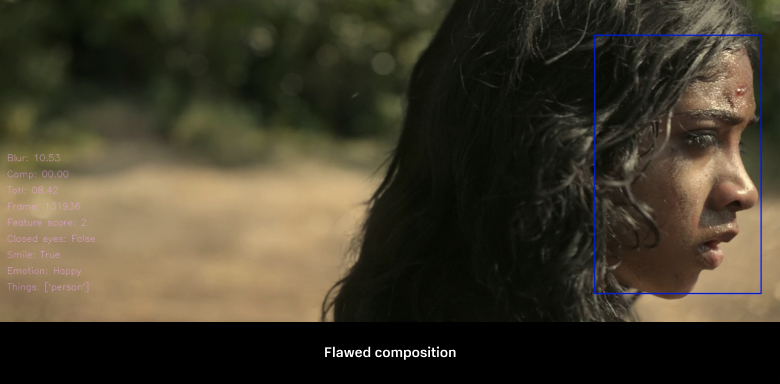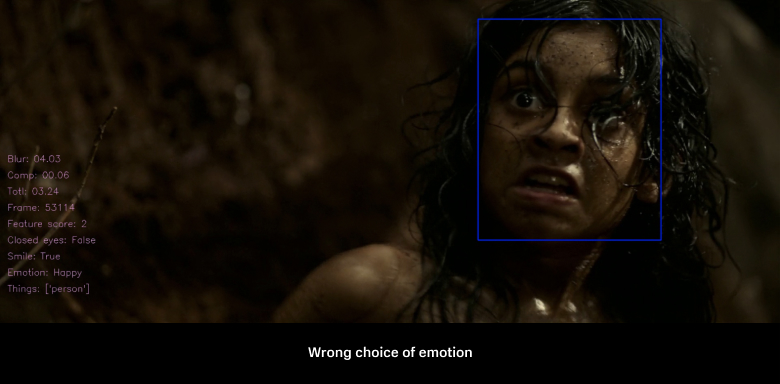 The second group includes stylistic criteria: the neural network picks snapshots that look most like posters. These may be close-up images of the main characters or shots of important moments, for example, when movie characters take their weapons and prepare for the final battle.
The neural network then uses these criteria to choose several potential "winners" for the cover image of a movie or TV series. The system gathers a limited number of snapshots, so that the editors don't have to spend hours sifting through hours of content.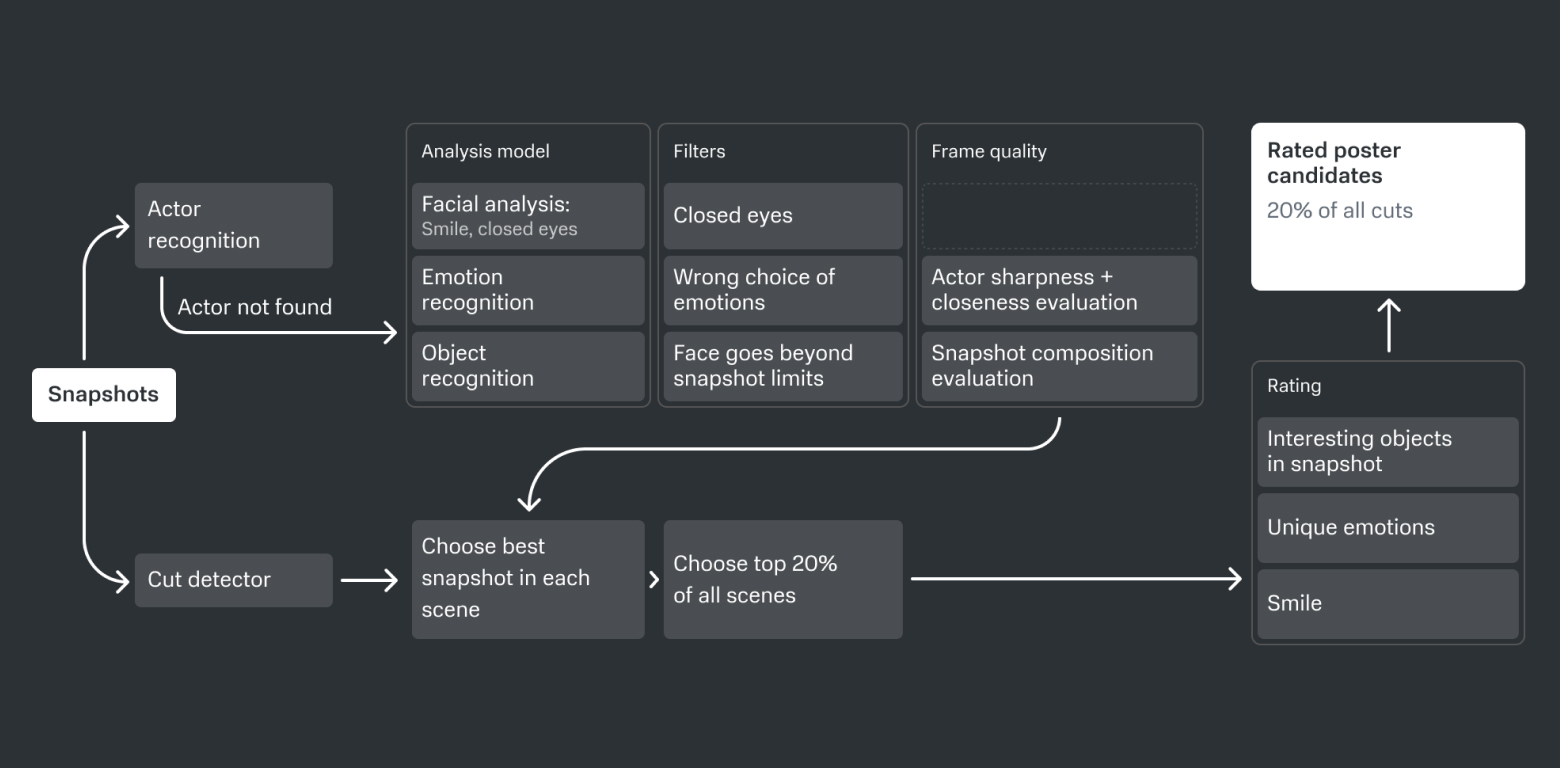 How else does AI help KION's editors?
The artificial intelligence also checks the selected images and captions for prohibited content and makes sure they meet the corporate style and policies of KION Online Cinema. For example, posters for TV series published on the multimedia platform must have no "Coming soon" captions like on the release announcement posters. The neural network skimmed through all the uploaded posters during system tests and found several flawed ones, which were later replaced by editors.
Just like this, artificial intelligence has made the production of cover photos for KION's movies and TV series a lot easier and faster, and editors of the online cinema service can now take advantage of innovative technologies to focus on creative tasks and delegate routine jobs to the AI. Tests of AI-assisted poster production and examination processes are still in progress.